TAIL LIFTS
TOOL AND PLANT HIRE
Building Tail Lifts For the Tool and Plant Hire industry.
We build a range of body work and fit tail lifts for the tool and plant industry. Weather requiring one vehicle or an entire fleet we are capable of fulfilling your requirements, we supply a range of chassis & body work including drop side trucks, beaver tails, plant bodies and tail lifts, we supply nationwide. We stock the Tommy Lift for one ton pick up trucks & vans.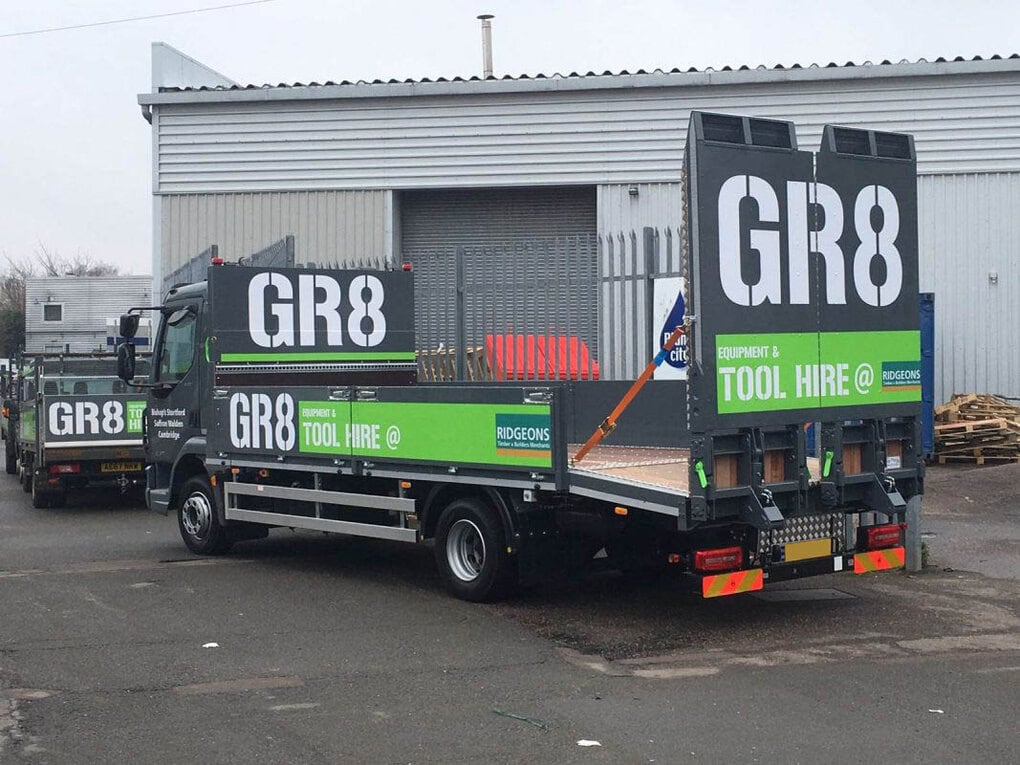 Tail Lifts
We can offer our conversions to all major chassis and hold type approval for all our designs. We offer a standard and bespoke range, we understand your requirements and before any build takes place a full drawing and weight calculation takes place to ensure build is correct first time. We use top grade materials that will last the test of time in what can sometimes be a harsh environment.
To Suit Your Budget
Tipmaster conversions are built to suit any budget, from adding a tail lift to an existing vehicle, converting a one stop drop side to building a fully equipped tool & plant hire truck with tail lift, fall arrest systems and winch. No job is to big or small
The Finishing Touches
The finishing touches are important to any tool & plant hire company, all Tipmaster bodies are manufactured in our factory here in London, we have our own paint facility and can paint in any color required, we have our own spare parts department with a vast amount of stock to enable speedy deliveries of spare parts.
TYPE APPROVAL AND ACCREDITATION
Type Approved Conversions for Ford dropside tail lift | Citroen dropside tail lift | Canter plant body | Tommy Lift | Iveco  Truck| Nissan Drop Side Truck | Peugeot Beaver Tail | Vauxhall Beaver Tail | Isuzu Beaver Tail | Mercedes Bodies | Daf Plant Body