TIPMASTER ACCREDITATION'S
ISO 9001
ISO 9001 is the international standard for a Quality Management System. This QMS makes a huge part of our CoP and Type Approval. Our first registration is dated on 01st October 2008 under ISO 9001:2008 with transition to ISO 9001:2015 in January 2018. Our services offered within the scope of this documented quality system are the manufacture, assembly and repair of Tipper body, Drop side bodies, Specialist conversions, Tommy Lift Tail Lift, Van Lift, and Swift Lift to customer specified requirements.
Detailed information about ISO standards and BSI Group can be found at:
COP & TYPE APPROVAL
Every vehicle manufacturer, converter and commercial bodybuilder is legally obliged to obtain and maintain Conformity of Production (CoP). This CoP is evidence of ability to produce a series of products that all match same specification and performance. Automotive directives and regulation recognize only independent (3rd party) assessments and certification!
The product specifications as such are then recorded by individual vehicle type approval. At Tipmaster we use designated UK Vehicle Type Approval authority to test and certify our products and procedures. We are holders of approval for most of the current chassis makes and models available on UK market, so our customers have always option to choose what suits best for their needs.
For more information about Type Approval and VCA, please visit: https://www.vehicle-certification-agency.gov.uk
SMMT
The Society of Motor Manufacturers and Traders (SMMT) exists to support and promote
the interests of the UK automotive industry. Working closely with member companies, SMMT acts as the voice of the motor industry, promoting its position to government, stakeholders and the media.
Tipmaster, as an active member of SMMT, has valuable access for all the latest trends occurring
in automotive UK Market, including all important data and reports. This helps us to be always ahead of the market and provide best solution and advice to our customers.
For more information about SMMT, please visit: https://www.smmt.co.uk/

VBRA
The VBRA is the Vehicle Builders and Repairers Association and is the lead Trade Association for Vehicle Body Building, Car Body and SMART repair. It sets and monitors its members' operating standards to encourage ethical business behaviour and ensure that customers choosing to use
a VBRA member can have confidence and assurance that in their choice they will receive high standards of service.
Being member of VBRA, Tipmaster can provide assurance of satisfactory outcome of all our products and services, including warranty provisions, maintenance services, supplementary services or help with product disposal & recycling.
For more information how our VBRA membership may be benefit to you or your business, please visit: https://www.vbra.co.uk/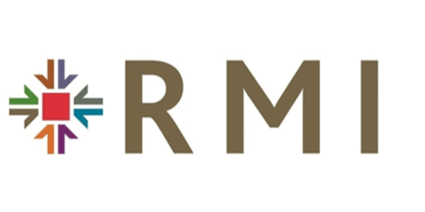 RMI
The Retail Motor Industry Federation (RMI) is the UK's leading automotive trade body, representing all sort of commercial vehicle dealers and bodybuilders who provide sales and services across the UK.
Membership with RMI helps us to stand out from other bodybuilders by its high quality standards and customer services. We also receive all important updates regarding Government policy, Legislation and latest technical developments or industry issues.
Please visit https://www.rmif.co.uk, where you can find more information about RMI.