TRAFFIC MANAGEMENT
Highways solutions Bodies For Traffic Management
Here at Tipmaster we build bespoke bodies for the traffic management and highways departments. Ranging from a simple drop side with lighting & bracketry for road signs to a conversion with drop wells for cone laying, hydraulic raising lighting boards and tail lift.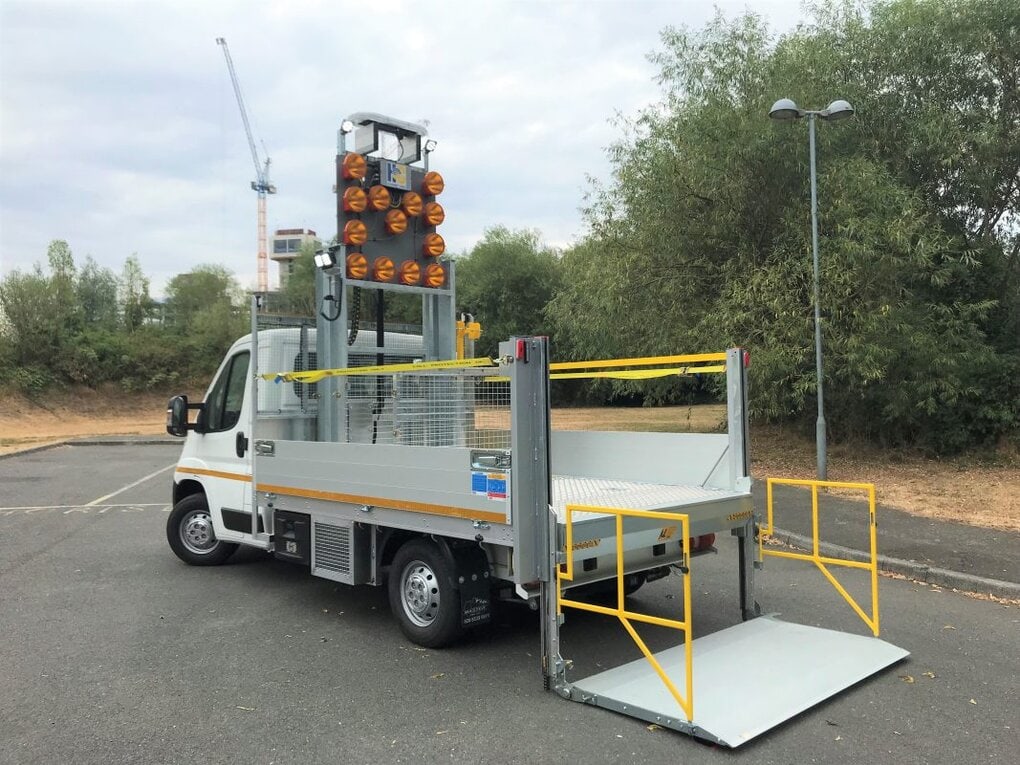 Traffic Management Body Builder
We can offer our conversions to all major chassis and hold type approval for all our designs. We offer a standard and bespoke range, we understand your requirements and before any build takes place a full drawing and weight calculation takes place to ensure build is correct first time. We use top grade materials that will last the test of time in what can sometimes be a harsh environment.
Type approval and accreditation
Type Approved Conversions for Ford Traffic Management | Highways solutions body | Citroen Cone Vehicles | Canter Traffic Management Trucks  | Iveco Traffic Management bodies | Nissan Traffic Management body work | Peugeot Traffic Trucks | Vauxhall Traffic Management Vehicles | Isuzu Cone Laying Bodies | Mercedes Traffic Management  | Daf Traffic Management Vehicles