JUNK REMOVAL TIPPERS
Junk Removal Tipper and House Clearance Tippers PCS. we supply a complete range of new commercial vehicles with Junk Removal and house clearance bodies fitted to the chassis of your choice with the bodywork built to your specification.
By being part of Tipmaster Ltd we can design and build to your exact specification, we offer a complete one-stop service including arranging finance, we understand your requirements and before any build takes place a full drawing and weight calculation is done for you to approve. We can build using top quality materials that will last the test of time in the environment you are working in, we have a full paint shop and signwriting facility along with any accessories required in the waste industry including tow bars, LED beacons and work lamps, Sheeting Systems, Toolboxes, axle weighing systems, vehicle tracking systems and deadlocks, please visit our optional equipment page for further information.
We have New Ford Transit, Iveco Daily & Fuso Canter chassis cabs arriving with us in May 2022, Reserve now for June / July Completion.
JUNK REMOVAL TIPPER FLOOR AND TIPPING GEAR
The strength of the body is in the floor & tipping gear, we offer both steel & aluminium construction. Our aluminium floor which is our most popular & recommended for waste management Tippers is constructed with 4 mm aluminium sheet, we cut, fold & fully weld to give it the strength where needed along with the added bonus of being rust-resistant and being able to stand the test of time, our fully welded aluminium floor is 22% lighter than steel adding approximately an extra 120 kg of payload to the average 3.5 ton GVW tipper. The Tipmaster tipping rams are designed for rugged work and coupled with the SPX power pack effortlessly tip the load in hand.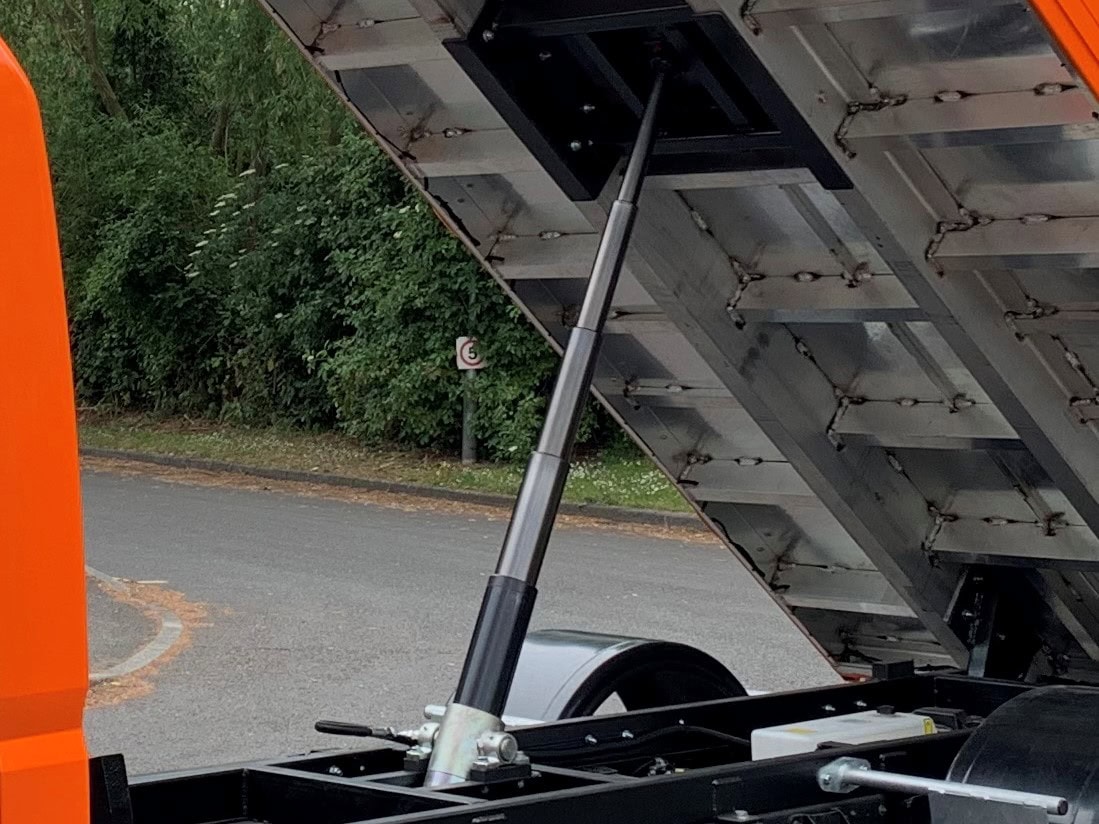 JUNK REMOVAL TIPPER SIDES
Waste management bodies built to your specification, Options of sides in GRP or aluminium plank. The side height can be specified to suit your needs, our standard side height is usually 6 feet internal. We offer the framework for the side in both steel & aluminium, strongbox section is used to give the strength required for waste management work.
GRP SIDES IN NATURAL FINISH
ALUMINIUM PLANK SIDES IN NATURAL FINISH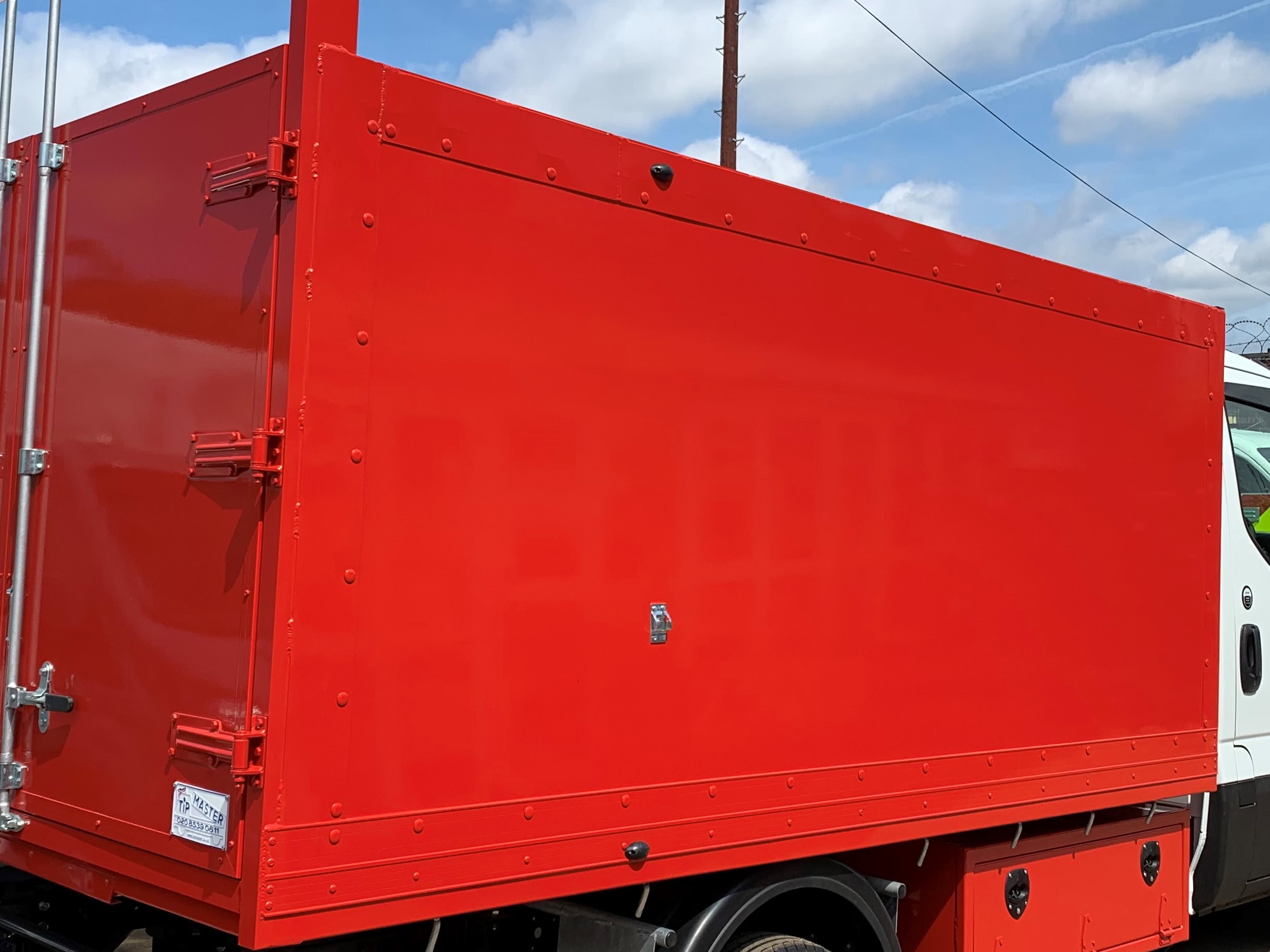 REAR BARN DOORS
The rear barn doors can be specified to your requirements. We offer in GRP or aluminium with tail boards, lower barn doors & upper barn doors all incorporated with ladder racks.
GRP FULL HEIGHT IN NATURAL FINISH
GRP OVER WELDED ALUMINIUM BARN DOORS
ALUMINIUM PLANK REAR BARN DOORS
ROOF OPTIONS
Roof returns and roof caps on Waste Management tippers can be specified to suit your requirements, we offer flat roofs and we offer load bearing & light weight options including tarpaulin and electric sheeting systems.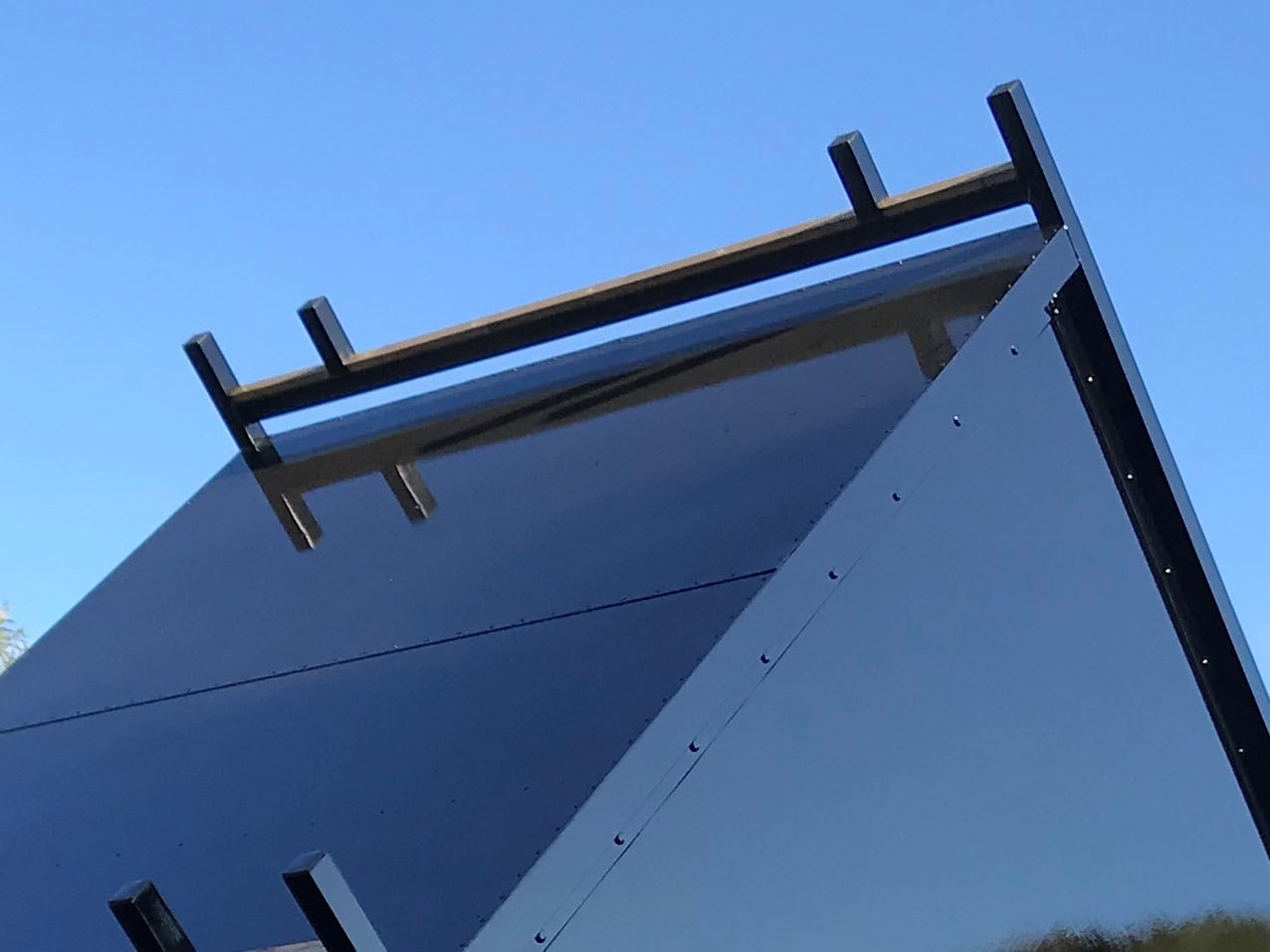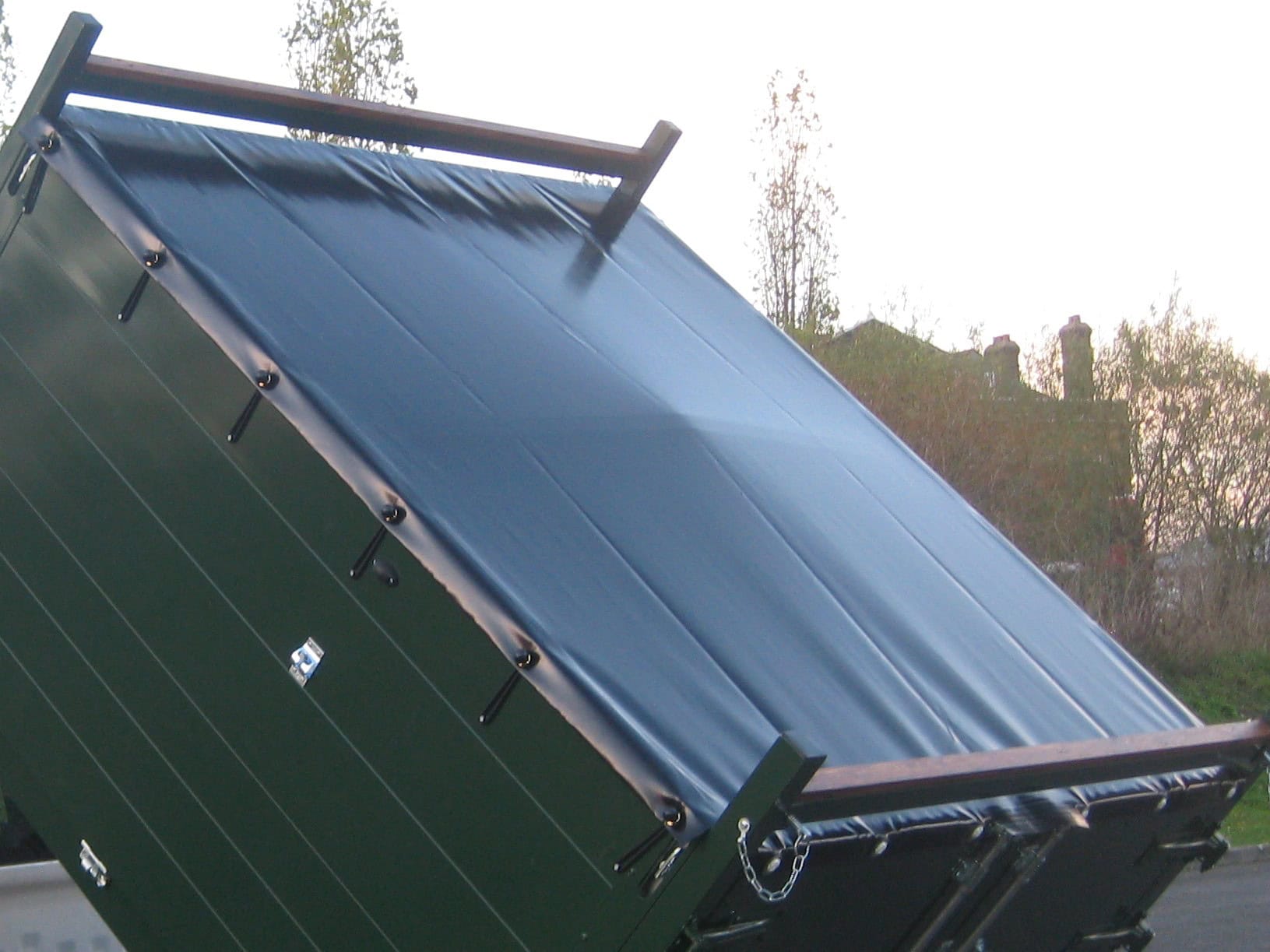 TOOLBOXES
Toolboxes can be specified to suit your needs, we offer a range of boxes constructed in aluminium or GRP with options of roller shutter or side opening doors, underbody boxes or built into body boxes.
TOOL BOX BEHIND CAB WITH SIDE OPENING DOOR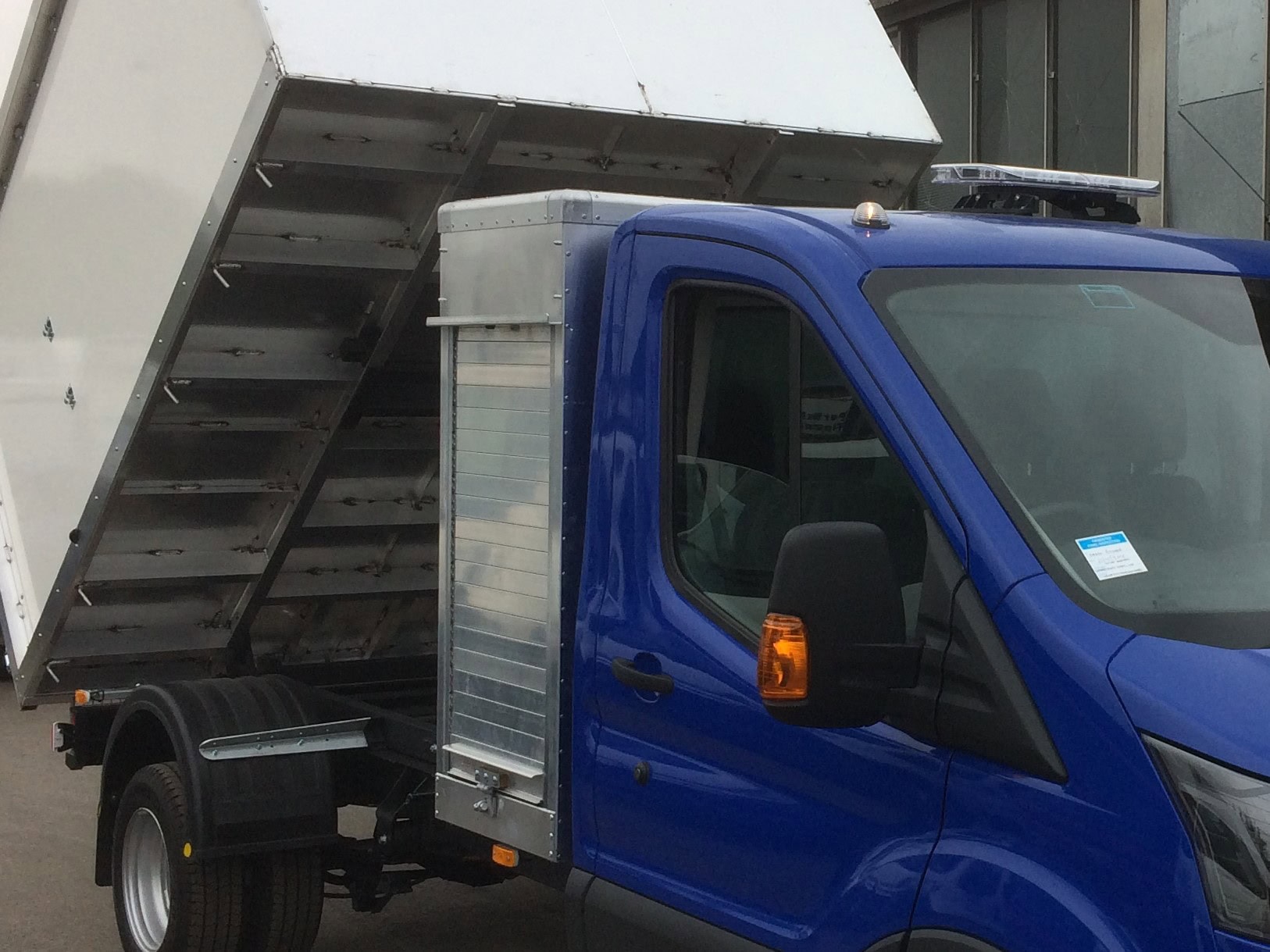 TOOLBOX BEHIND CAB WITH ROLLER SHUTTER DOORS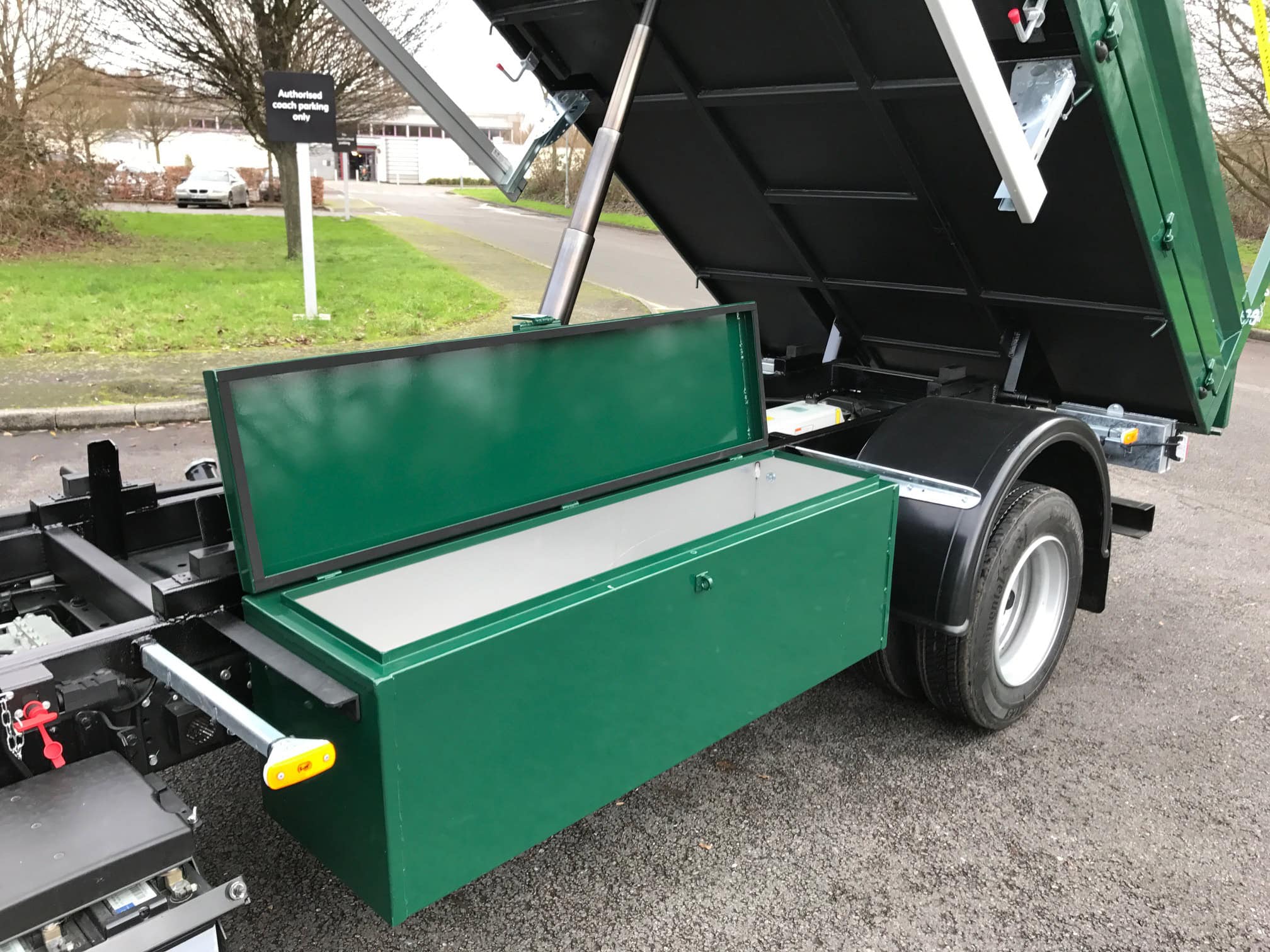 Rubbish Clearance Tipper Builder
We can offer our conversions to all major chassis and hold type approval for all our designs. We offer a standard and bespoke range, we understand your requirements and before any build takes place a full drawing and weight calculation takes place to ensure the build is correct the first time. We use top-grade materials that will last the test of time in what can sometimes be a harsh environment.
Converting your used tipper into a Caged Tipper or High Sided Tipper
Tipmaster conversions are built to suit any budget, from adding aluminium planked, cage or GRP side extensions to a new or used tipper, to building a fully equipped junk removal tipper with axle weighing equipment, an electric sheeting system, no job is too big or small press here to see our conversions.
The Finishing Touches
The finishing touches are important for any junk removal vehicle, all Tipmaster bodies are manufactured in our factory here in London, we have our paint facility and can paint in any colour required, we have our spare parts department with a vast amount of stock to enable speedy deliveries of spare parts.